Labour Market Intelligence
A vision for the aviation and aerospace workforce
Labour Market Information (LMI) helps align skills development to industry needs. Skilled labour is paramount to successful performance in the aviation and aerospace sector. Canadian aviation and aerospace companies are already in very serious global competition for more and better-trained workers.
The CCAA recognized the importance of LMI early on and built, and now maintains, its innovative Labour Market Information (LMI) system. The CCAA LMI system consolidates and standardizes current, accurate LMI for all sub-sectors of the aviation and aerospace industry: aircraft maintenance, aerospace manufacturing, fixed-wing and helicopter companies, airlines, airports and professional pilots.
A funding intiative of Employment and Social Development Canada (ESDC), the LMI project began in early 2014 and and today provides a wealth of data to better understands the workforce dynamics and the needs of the industry.
What differentiates the CCAA LMI data is the level and detail of occupational data. CCAA not only collects data on broader job groupings, but catalogues critical data on individual occupations. The CCAA LMI system also collects supply side data from various sources that include training organizations across Canada. This helps the sector know if there is sufficient industry specific training capacity in place to keep up with projected future demands.
The CCAA LMI system assists industry by providing standardized data sets that are as useful for the East as they are for the West and the North. It allows the information to be analyzed from a number of perspectives; by region, by occupation, by level of educational requirement, by gender, by professional category, etc. This data is incorporated into the Working in Canada website to assist youth making career decisions, workers transitioning from one industry to another, and new Canadians.
CCAA is working with partners to align, as much as possible, data and timing to reduce multiple surveys with different data fields at different times of the year.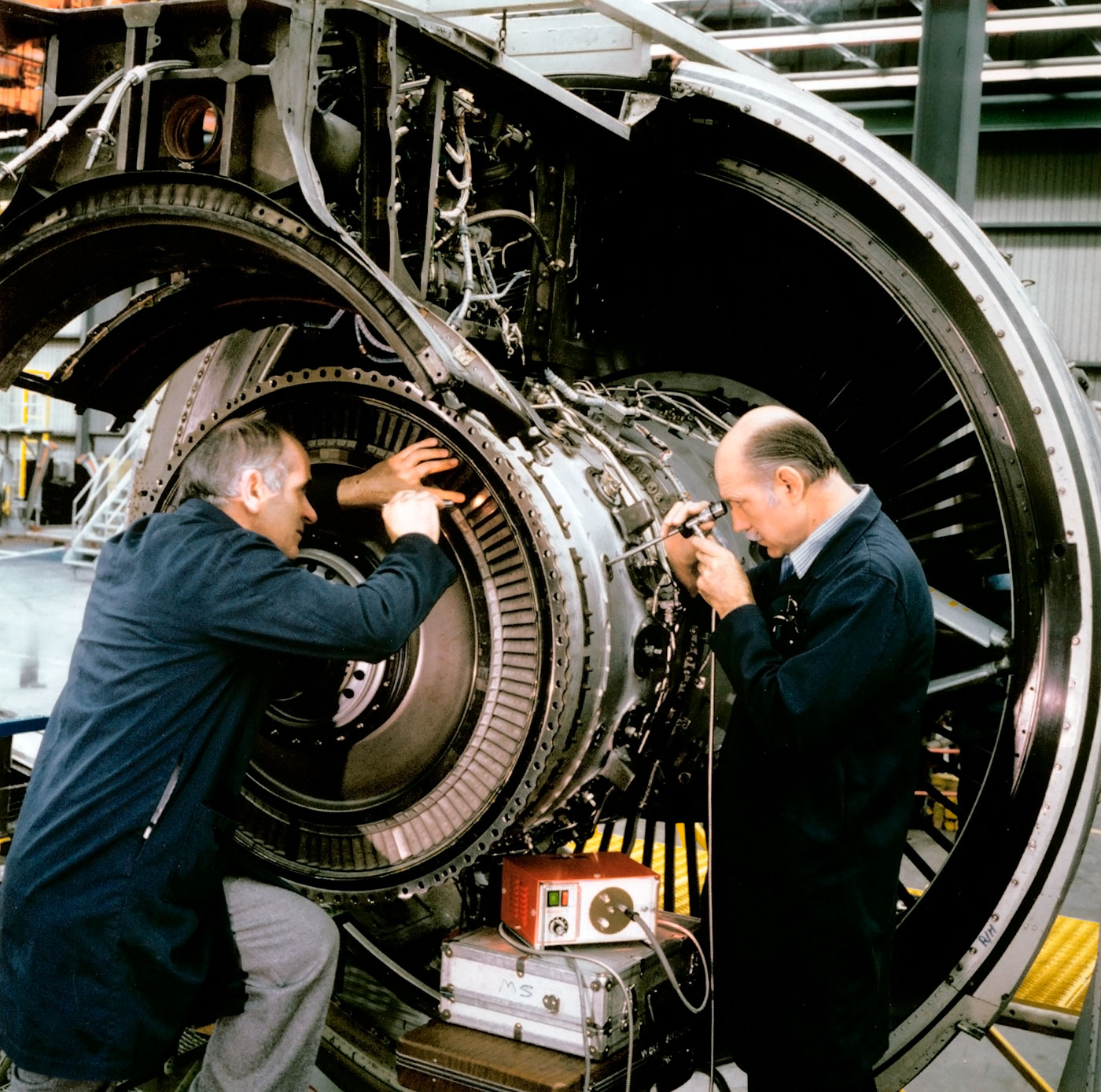 2018 Labour Market Information Report for Aviation & Aerospace
The CCAA LMI system is the trusted resource that government and Canada's aviation and aerospace sector turn to for credible labour market intelligence and insights on upskilling and workforce development.
The system was used to produce the CCAA's 2018 Labour Market Infomation report that quantified the industry workforce, as well as projected labour and skills shortages.
The study projected a need to hire 55,000 new workers by 2025 to keep pace with industry growth and to replace workers who are retiring or leaving the workforce for other reasons. This represents one third of the existing workforce of 154,000.
The study also looked at current and projected number of graduates. Only a quarter of the needed workers—about 14,000—will be domestic graduates.
The 2018 CCAA LMI report highlighted issues that need immediate attention if the industry is to have enough workers with the right skills to keep pace with growth and retirements. It confirms the need for a National Labour Market Strategy to address these issues.
Assessment, Training and Certification
The CCAA is Canada's gold standard provider of training, upskilling, certification and accreditation programs to the industry.
It's the only national association dedicated to attracting and developing workers with the skills the Canadian aviation and aerospace industry needs to meet the demands of the current and future workplace.
The CCAA offers a wide range of training and certifications programs that are fully aligned with our industry-leading National Occupational Standards. We offer 29 nationally recognized competency standards and certifications for aviation and aerospace occupations that are transportable from region to region.
We are continuously updating our extensive suite of world-class online training and live, instructor-led virtual workshops, and developing new courses to meet industry demands by addressing emerging technologies and developing workers' skills and workplace competencies. Click on these links to learn more about CCAA Training and Certification or consult our full training catalog here.
The CCAA also offers a complimentary, industry based program for employers to objectively assess the skills and competency of foreign-trained and Canadian workers transitioning into aviation/aerospace from other industries against Canadian standards. Click here to learn more.
To take advantage of this complimentary assessment, discuss your specific company needs, or simply to find out more...
Seven great reasons to become a CCAA corporate partner
1. Have your say

Corporate Members are invited to participate in various Council research projects where industry and/or corporate perspectives are sought, as well as periodically providing input on CCAA proposals to government to address industry workforce development needs.

Partners get to participate in the CCAA "State of the Nation" survey, an annual survey to gage member sentiment on the state of aviation and aerospace workforce development that summarizes their issues and their recommended solutions. The Survey is used by the CCAA to evolve its workforce development programs, and in discussions with government and the industry at large.

2. Shaping tomorrow's workforce

In supporting the CCAA, Corporate Partners make it a logical choice for governments to consult when developing workforce policy and programs that affect the aviation and aerospace sector, and the companies operating within it.

Because of the CCAA's deep expertise in research and analysis and its large partner base, governments call on the Council to provide labour market intelligence and insights on workforce development in aviation and aerospace and the training needs of industry.

3. Attract talent

We all know the industry is suffering a critical labour shortage. Corporate Partnership support allows the CCAA to develop programs specifically designed to inspire, attract, and engage young Canadians and experienced workers to consider working in Canada's aviation and aerospace sector.

This includes acting as bridge between industry and post-secondary institutions and collaborating with high schools, colleges, and other like-minded organizations to reach potential students and workers across the country. The Council backs all this up by providing pathways, training, certification and its popular Job Magnet Tool to cement interest and facilitate the pursuit of a career in our sector.
4. Deep Insights

CCAA is the only national aviation and aerospace organization focused on the collection and analysis of human resources data. We put enormous energy into making certain that all the labour market information we collect, analyze and share is accurate, verifiable, and useful to industry, government and researchers. The Councill produces reports and hosts its annual national Labour Market Strategy event for industry, government, academia, CCAA partners and associates.

5. Front-of-the-line access

The CCAA offers its Corporate Partners early, Front-of-the-Line access to its programs and activities that include,

new training and upskilling courses and workshops;
invitations to participate in new government subsidy programs managed by the Council;
pre-releases of CCAA Project announcements and major CCAA research papers;
early-bird registration to the CCAA National Labour Market Strategy Day; special offers on training and workshops.

6. Save Money

If compliance, efficiency, and safety are benchmarks for your organization's success, then staying on top of training, developing, and upskilling of your workforce is mission critical. The Council has all the assessments, training, and certification programs you need to flourish.

Our Corporate Partners receive an automatic 20% discount off all CCAA training and get to place their job postings – free and unlimited – on the Council's Magnet job board, an innovate service that automatically connects job seekers and employers!

7. Dedicated representative

Corporate Partners get direct access to a highly experienced and knowledgeable CCAA representative who is there to answer questions, guide them through the Council's extensive Standards, Assessment, Training and Certifications programs and to discuss any special, or custom workforce development need they may have.
Annual Corporate Partnership Fees
The cost to become a CCAA Corporate Partner is a modest annual fee of only $15 per employee per year with a minimum of $500 and a maximum of $10,000 excl. taxes.
Join the CCAA
Get on our mailing list
Sign up to get the latest CCAA training news, insights, and more delivered directly to your mail box!